Varkenshouder Vermeer: geleerd van de varkenspest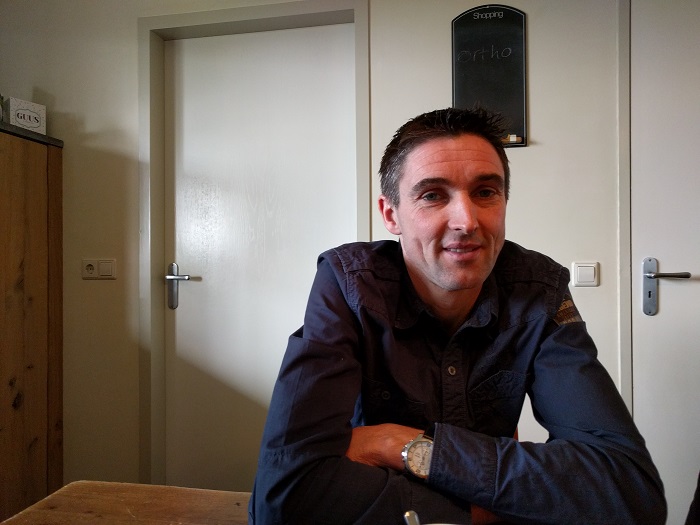 Vlees. Er is veel over te doen geweest sinds de uitbraak van het coronavirus. En nog steeds is het een onderwerp wat vaak voorbijkomt op het nieuws, in kranten en ook in de nodige Facebook discussies. Eind vorige maand werd een slachthuis in Groenlo gesloten omdat 20% van de medewerkers Covid-19 bleek te hebben. In Amerika moesten sommige varkenshouders uit nood zelfs hun eigen dieren doden. Mensen begonnen zich ook af te vragen of vlees nog wel veilig was om te eten. De overheid is inmiddels begonnen met een onderzoek naar de verspreiding van het virus in de varkenshouderij. Om het zekere voor het onzekere te nemen. Ik ben zelf al zo'n 7 jaar vegetariër en nog nooit op een varkenshouderij geweest. Daarom was ik extra benieuwd naar het verhaal van Jan Vermeer, varkenshouder in Moergestel.
Ik gaf niks om een koe 
Jan vertelt me over hoe hij in de varkenswereld terecht is gekomen. Zijn ouders hadden een melkveebedrijf en wat zeugen. "Maar ik gaf helemaal niks om een koe." Hij is toen naar het speciaal onderwijs gegaan. "Omdat ik zwaar dyslectisch ben," begint hij, "toen had je nog niet de mogelijkheden die er nu zijn. Gevolgd door de agrarische school. Want het boerenleven bleef hem toch wel interesseren. Maar voor een eigen bedrijf was nog geen mogelijkheid. Het melkveebedrijf van zijn broer moest eerst op poten staan, daarna werd wel weer verder gekeken. Na 2,5 jaar in de bouw te hebben gewerkt is hij aan de slag gegaan bij een zeugen bedrijf. "Om te kijken of ik toch echt wel iets in die varkens wou." Dat bleek toch wel zo te zijn. In 1994 kochten Jan en zijn echtgenoot een bedrijf met 180 zeugen. "Zij gaf helemaal niks om varkens, maar gaandeweg vindt ze het toch wel leuk."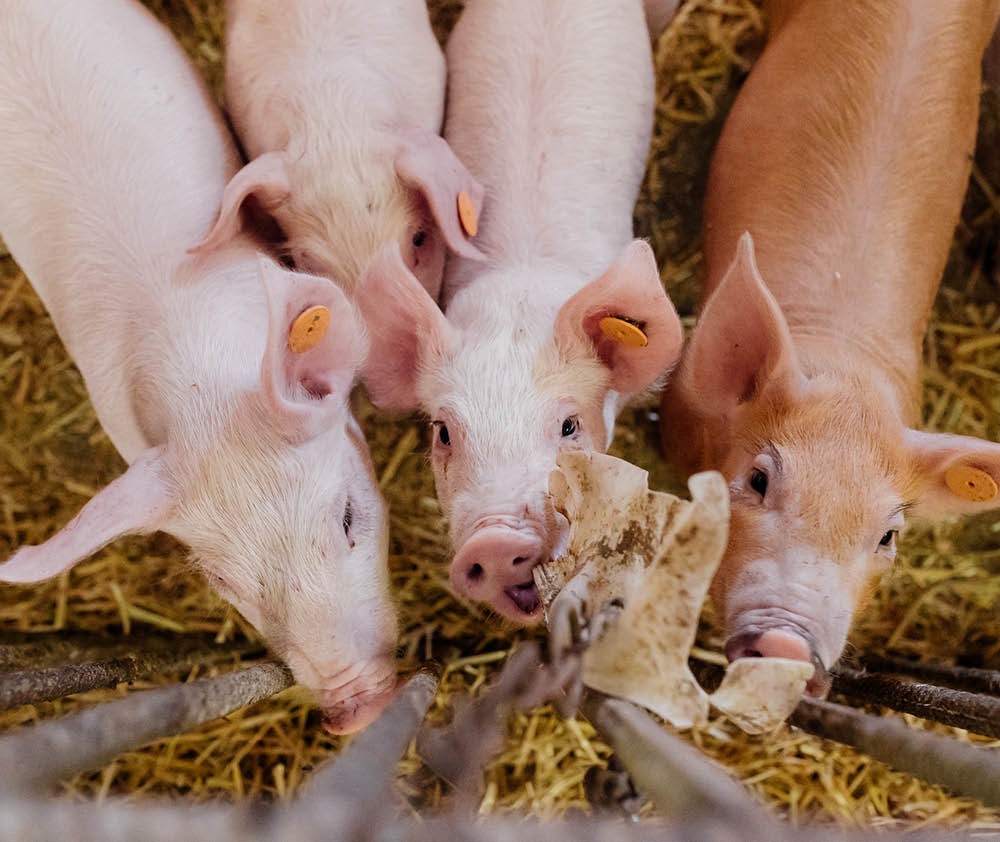 Korte ketens 
Inmiddels bestaat de varkenshouderij uit zo'n 400 zeugen en 4000 vleesvarkens, waarvan er 800 op een huurlocatie liggen. "Sinds kort doen we op allebei de locaties weer mee aan één ster Beter Leven." Jan legt me uit dat hij ervoor heeft gekozen een gesloten bedrijf op te zetten. Dit betekent dat de vermeerdering van de varkens en het mesten op dezelfde plek gebeuren. "Ik wil zo min mogelijk van het buitenland afhankelijk zijn." Dit is ook de reden dan Jan sinds vorig jaar een van de leveranciers van de Plus is geworden. Ze werken samen om te werken aan korte, gesloten ketens. "Er zitten voor mij geen extra inkomsten aan," zegt Jan. "Maar we krijgen wel iets meer mee wat er gebeurt en waarom."
Dan weer wel, dan weer niet 
Jan is nu 26 jaar varkenshouder en heeft al vaker ziektes en dichte grenzen voorbij zien komen. "Ik wilde niet meer de risico's van afhankelijk zijn van de ander, moeten wachten of geen plek hebben." Daarom is zijn bedrijf gesloten en zoekt hij de kortere ketens op. Maar door de coronacrisis is het toch weer afwachten. "Ze bellen dat ze toch geen varkens kunnen hebben," vertelt hij. "Maar dan de dag erop weer wel en een dag later bellen ze weer op." Het doet me een beetje denken aan een soap. Het heeft te maken met het slachthuis in Groenlo waar ik het eerder over had. Laten daar nou net de één ster Beter Leven varkens geslacht worden. Jan vertelt dat zijn varkens nu naar Boxtel gaan. "Maar ja, dan moet het wel allemaal openblijven." Op dit moment bewijst de keten zijn functie. De afzet loopt tot heden gewoon door.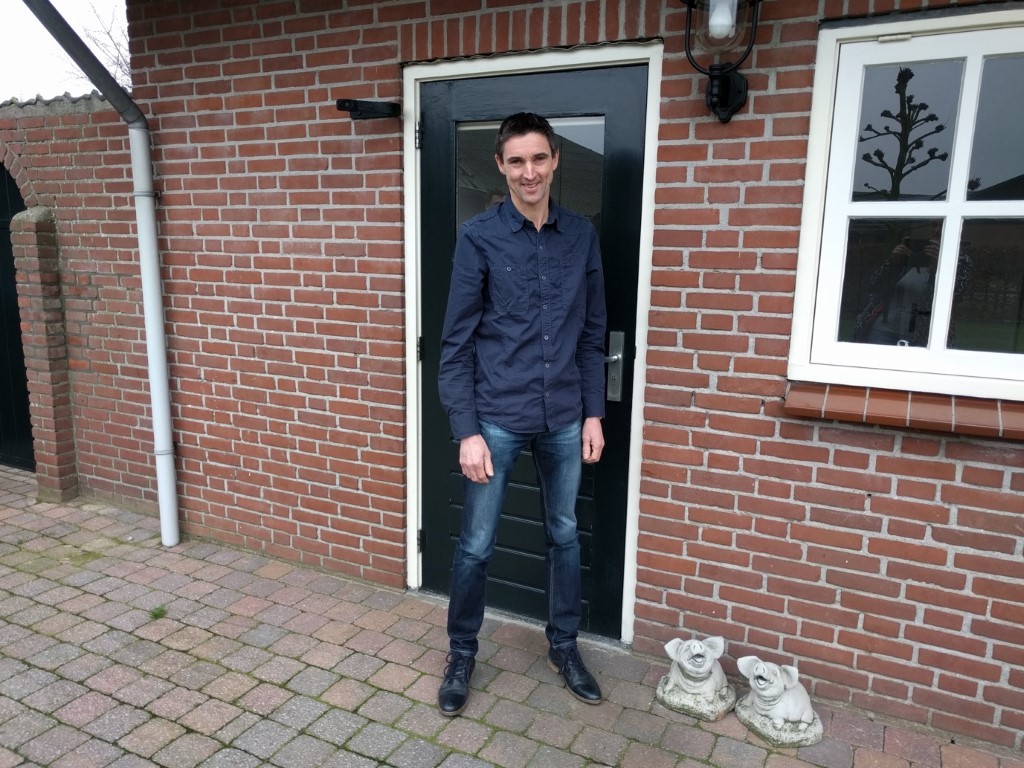 Het vlees vindt zijn weg wel 
Ik vroeg me af hoe het er nu op de varkenshouderij zelf aan toe gaat. Zijn er ingrijpende veranderingen doorgevoerd de afgelopen maanden? Maar dat valt gelukkig mee. Jan heeft één medewerker en een heel groot bedrijf. Dus wat betreft die anderhalve meter komt het wel goed. Een verandering die hij wel merkt is de shift in de stukken van het varken die gegeten worden. Mensen blijven natuurlijk altijd eten, maar veel plekken waarop dit gebeurt vielen nu ineens weg. Mensen aten alleen nog maar thuis. "In een restaurant eet je andere onderdelen van een varken dan thuis." Er zou rond deze tijd ook veel vlees verkocht worden aan Zuid-Europa. Voor de zomervakantie. "Maar als Zuid-Europa niet opengaat, dan kopen ze niks." Jan vertelt me dat het vlees uiteindelijk zijn weg wel vindt. Het zal niet verloren gaan. "Maar het wordt wel onder de prijs verkocht."
Geleerd van de varkenspest 
Als ik Jan vraag naar hoe hij denkt dat de voedselketen gaat veranderen door dit virus, is hij meteen duidelijk. "Ik vermoed wel die kortere ketens." De varkenspest is ooit de reden geweest dat hij de armen ineensloeg met de Plus. Dus hij denkt dat het besef hoe afhankelijk we zijn van het buitenland bij anderen nu ook in gaat dalen. Ook hoopt hij dat er meer begrip ontstaat voor de Nederlandse veehouderij. "Wij zijn vaak het aangeschoten wild, maar het zijn de supermarkten die hun vlees liever in Brazilië kopen," vertelt hij. "Terwijl wij onder betere voorwaarden leveren." Jan heeft me tijdens ons gesprek veel nieuwe dingen geleerd. Dus laten we vooral beginnen met de dialoog met elkaar aan te blijven gaan. Net zoals wij, een varkenshouder en een vegetariër.
Denken jullie dat we na de coronacrisis minder afhankelijk gaan zijn van het buitenland? Laat het weten in de reacties!